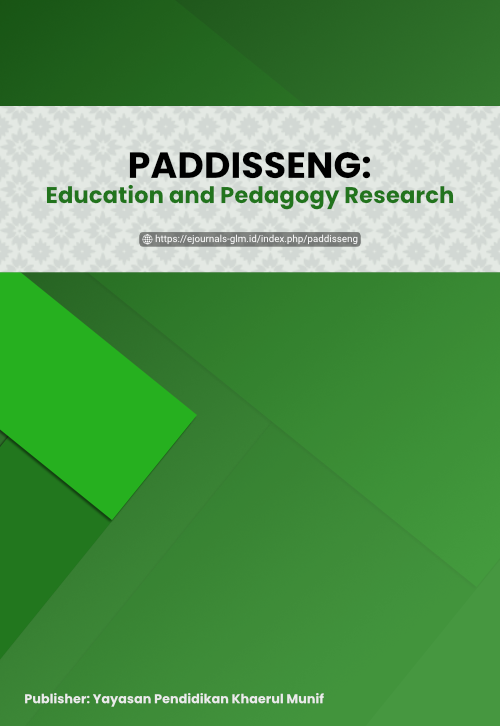 About the Journal
Paddisseng: Education and Pedagogy Research is a peer-reviewed journal published by Sao Literasi Publisher, a unit managed by the Yayasan Pendidikan Khaerul Munif. This journal publishes articles three times a year (March, July and November). Paddisseng is an open access and peer-reviewed journal. Paddisseng is a journal that will share works in the field on critical, integrative reviews of research literature bearing on education, including conceptualizations, interpretations, and syntheses of literature and scholarly work in a field broadly relevant to education and pedagogy research.
Paddisseng is open-ended, this means that anyone can submit articles. Pabbura management expects that the articles submitted are from their own work and have never been published in other media/journals.
TIMELINE: Papers can be submitted to the journal at any time, but submitted papers are batched and reviewed in cycles with strict deadlines. Pappaseng uses the following cycles for each volume:
* Notification of Receipt: within a week after submission.
* Notification of Acceptance: 6 weeks.
* Revised submission: 4 weeks.
* Final Notification: 2 weeks.
* Publication: Last week of March/July/November
Indexing by: